When it comes to spicing up your outdoor space, nothing beats the look and feel of stylish tiles. From bold, eye-catching patterns to subtle, elegant designs, there's something for every type of backyard or garden.
Outdoor floor tiles are a great way to upgrade your outdoor space in style. They add colour, texture, and a modern look to the area without having to sacrifice the durability of a material such as concrete or stone. They also come in many different styles and colours, allowing you to match them with any existing décor.
Your outdoor space is an extension of your home, and it's important to make sure that you are investing in it! Whether you're looking to spruce up your garden, patio, or balcony, there are plenty of options to choose from. If you're aiming for a classic yet elegant aesthetic, then why not consider tiles? Tiles can breathe new life into any outdoor space. They come in a variety of colours and textures and can be used to create interesting patterns or simply to dress up an area. In this article, we explore some of the best outdoor tile styles that are sure to take your outdoor space to the next level in style. Get ready to transform the look of your backyard, patio, or balcony with these beautiful and stylish tiles!
Moroccan-Style Tiles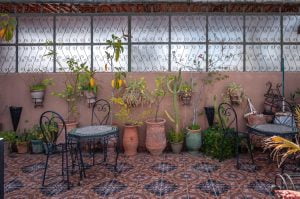 Moroccan-style tiles are a beautiful and exotic addition to any outdoor space. They are available in a variety of colours and patterns, making it easy to find the perfect match for your personal style. Moroccan-style tiles are also very durable and easy to care for, making them ideal for high-traffic areas such as patios and decks.
Spanish-Style Tiles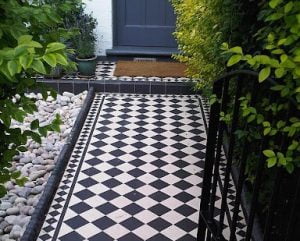 Spanish-style tiles are the perfect way to add some style and personality to your patio, walkway, or pool area. They come in a variety of colours and patterns, so you can find the perfect look for your home. Plus, they're easy to install and care for, so you'll be able to enjoy your new outdoor space for years to come.
Italian-Style Tiles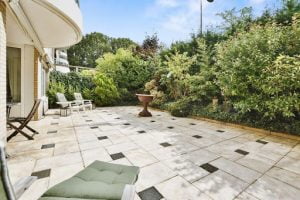 There is no denying that a well-tiled outdoor space makes for a stunning addition to any home. And when it comes to tiles, there are few styles more beautiful than Italian-style tiles. These tiles are typically made from terracotta or ceramic and feature intricate designs that are sure to add a touch of elegance to your outdoor space. They are also incredibly durable, meaning they will withstand the elements and continue looking great for many years to come. So if you're looking for a way to upgrade your outdoor space, Italian-style tiles are worth considering. You won't be disappointed!
Porcelain Tiles
Most porcelain tiles are very durable and can withstand harsh weather conditions such as rain and snow. They also have a matte finish that gives them a more natural look than other types of tiles. Porcelain tiles are available in many different colours and patterns, so choosing one can be quite challenging!
Ceramic Tiles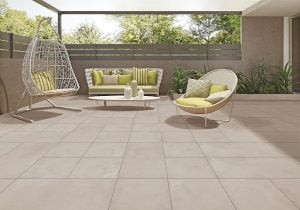 Ceramic tiles are made out of clay or fired clay and come in several different styles including geometric designs, abstract prints, or even monochromatic designs with black or white backgrounds.
Maintenance Tips
If you're looking to upgrade your outdoor space, there's no better way to do it than with some beautiful tiles! But before you start tiling, it's important to know a few things about maintenance. Here are some tips to help you keep your new tiles looking great for years to come:
– Sweep or vacuum regularly to remove dirt and debris.
– If you live in an area with a lot of pollen or dust, hose down the tiles periodically to prevent build-up.
– Be careful of chemicals when cleaning – avoid harsh cleaners or those with bleach, as they can damage the tile surface. Instead, opt for a gentle cleaner specifically designed for tile.
– Sealant is key! Be sure to apply a quality sealant after installation and then again every few years. This will help protect the tile from stains and makes cleanup much easier.
If you're looking to upgrade your outdoor space with some beautiful tiles, Marble Magik Corporation has just what you need! With Magik Bond, Magik Bond Extra Grey, Magik Bond Extra White, Magik Bond Plus,  you can easily install tiles in any style or pattern you desire. Plus, our adhesives provide greater coverage and durability against the elements. So whether you're looking to create a new patio or simply jazz up your existing one, our products will help you achieve the look you want in no time!
In a nutshell
With these beautiful tiles, upgrading your outdoor space in style is easy. From classic stone and ceramic options to some truly unique materials like porcelain, metal, and glass, there are so many ways that you can bring a touch of luxury to your exterior design. Whether it's for an inviting patio or simply as a way to add value to your home, these amazing tiles will give you the look you want without sacrificing quality. Now all that's left is to find the perfect tile for your outdoor space!