Because of its purity, durability, and stunning white hue, Italian marble is considered superior to other marble stones. The fact that many buildings, sculptures, and other works of art constructed with Italian marble hundreds of years ago are still standing today is considered proof of its durability.
Italian marble is regarded as one of the best natural stones available, with exceptional quality. Whether used for flooring, wall cladding, or countertops, marble lasts a long time. It adds a luxurious touch to your home. Furthermore, because it incorporates regional features into its design, each living room Italian marble slab is unique. The elegance of a well-veined marble is unrivalled. This is why marble for the living room is among the most popular types of marble.
What Makes Italian Marble Stand Out
The lustre of Italian marble flooring is well-known, as is its ability to add visual appeal to the spaces in which it is used. They are quarried in Italy but are now widely available throughout the world, including India. It is ideal for use as home construction flooring or as home renovation ideas.
Italian Marble Varieties Found in India
There is a wide variety of colours and textures to choose from when it comes to Italian marble. A number of these are especially well-known, including:
– Statuario
– Bianco Marfil
– Carrara
– Botticino
– Oro Calacatta
– Venatino
Statuario
Statuario is a stone that has numerous white and grey veins. It is one of the most beautiful white marble on the market. If you want to create a unique white pattern on your floor, Statuario is an option. It adds a sense of brightness to your room. It is primarily used in residential construction to provide a luxurious finish. Statuario is the ideal living room Italian marble for those seeking classic yet stylish flooring.
Bianco Marfil
The finish and texture of Bianco Beige Marble is very smooth. This stone is well-known for its beautiful appearance. This stone is commonly used for interior walls and floors due to its lovely appearance. This stone is extremely strong and has a flawless finish. Bianco Beige Italian Marble is available in a wide range of textures and exquisite textures. Bianco Marble flooring adds a spectacular touch of elegance to any interior design. It is in the elite category of the Beige Italian marble range. Beige Marble is a smooth-textured stone of high international quality.
Carrara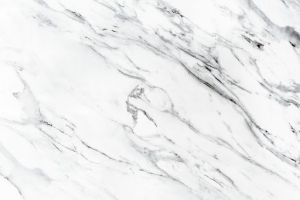 Carrara White Marble is one of the most well-known natural stones in the world. It has become a popular choice among homeowners and designers due to its appealing white-grey background and gentle veins. This marble has been mined for centuries and is a timeless stone suitable for any traditional or contemporary flooring design. Its radiance and colour remain constant over time.
Botticino
Botticino Marble is one of the most prestigious and opulent Italian marble materials available for living rooms. The name Botticino comes from the town of Botticino, Italy, where this marble is mined. Its natural beige colour is accented by distinct brown veins. This material is ideal for flooring and wall cladding in living rooms.
Oro Calacatta
Calacatta Gold Marble, also known as Golden Calacatta Marble, is a high-end natural stone. The Apuan Mountains near Carrara, Italy, are the source of this marble. It has a gleaming white tone with a rich grey or golden pattern. Furthermore, the stone is elegant and widely used in construction and decoration applications such as flooring, wall cladding, and other decorative elements. Calacatta marble is one of the most sought-after natural stone products because it can be used to create a wide range of looks and styles.
Venatino
Venatino White Marble is a traditional white Italian marble that has a grey tone and texture. It is one of the most durable marbles, becoming shinier with age. Venatino marble adds an unrivalled level of sophistication. When properly cared for, it can remain in excellent condition for decades while retaining its distinct identity. This natural stone is ideal for those who like the look of marble but prefer a brighter contrast in veining.
Have you thought about what type of marble to choose, though? This is an understandable conception of their virtues, use, availability and suitability. Let's get to know them better and find out which is best for your home.
Appearance
When looking for the best Italian marble tiles, appearance is very important. Italian marble has a noticeable luminous sheen, whereas Indian marble has much less glitter. Both types of marble come in a variety of colours, but the designs vary greatly.
Durability
Indian marble slabs are thicker and tougher than Italian marble flooring and slabs in terms of durability. Due to its relative softness, an Italian marble slab may develop hairline cracks over time; however, this is dependent on how you use it.
Cost of Installation
Because it is imported and of higher quality, the Italian marble price per square foot is more expensive than Indian marble. Hence, the marble flooring price would be on the higher end and it would require skilled craftsmen to install co.
And there you have it! We hope that we've covered everything you need to know about choosing the perfect fit of Italian marble for your living room. Nothing beats marble when it comes to sheer elegance. With its unique colours, beautiful finishes, and rich textures, marble makes a stylish statement in any setting. Now that you have this formula, you'll have no trouble navigating towards opting for the best!
We'll be coming up with more such content about floor care and solutions on our blog. Till then, spread the magik!